Uses for Calmoseptine® Moisture Barrier Ointment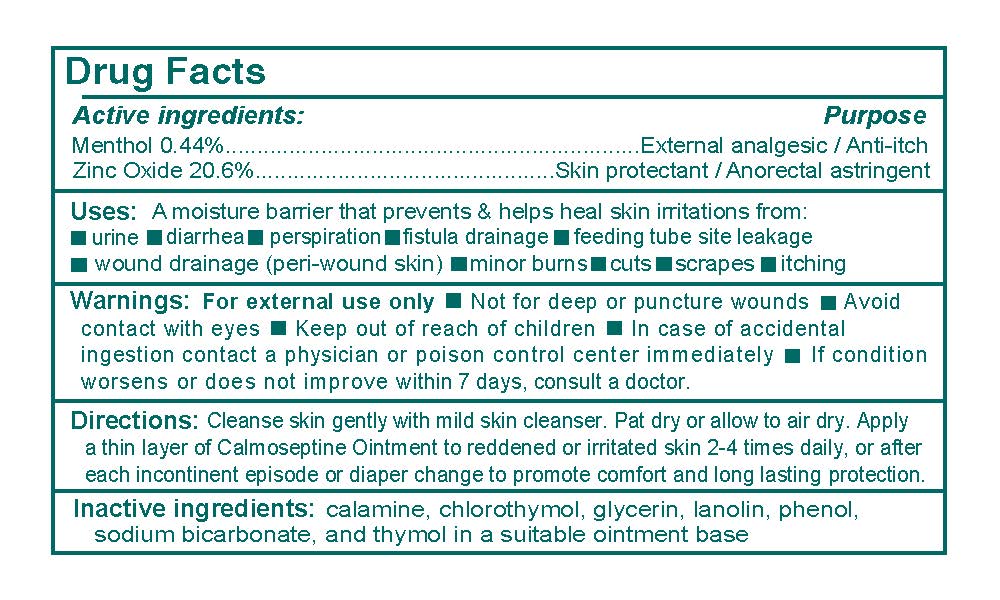 The ingredients in Calmoseptine® Ointment:
Provide a physical moisture barrier, keeping feces, urine and wound drainage from intact and injured skin.
Mild antiseptic ingredients may help prevent secondary bacterial and fungal infections of the skin.
Menthol has been shown to cause vasodilation. This may increase circulation to an area and aid in healing.
Act as a counter-irritant, and temporarily relieve discomfort and itching from rashes, eczema, insect bites, and contact dermatitis such as poison ivy, oak and sumac.


To read more about identifying and managing wounds, please visit the following sites:
Wound Ostomy and Continence Nurses Society

Founded in 1968, the Wound, Ostomy and Continence Nurses Society (WOCN) is a professional, international nursing society of more than 5,000 health care professionals who are experts in the care of patients with wound, ostomy and incontinence.